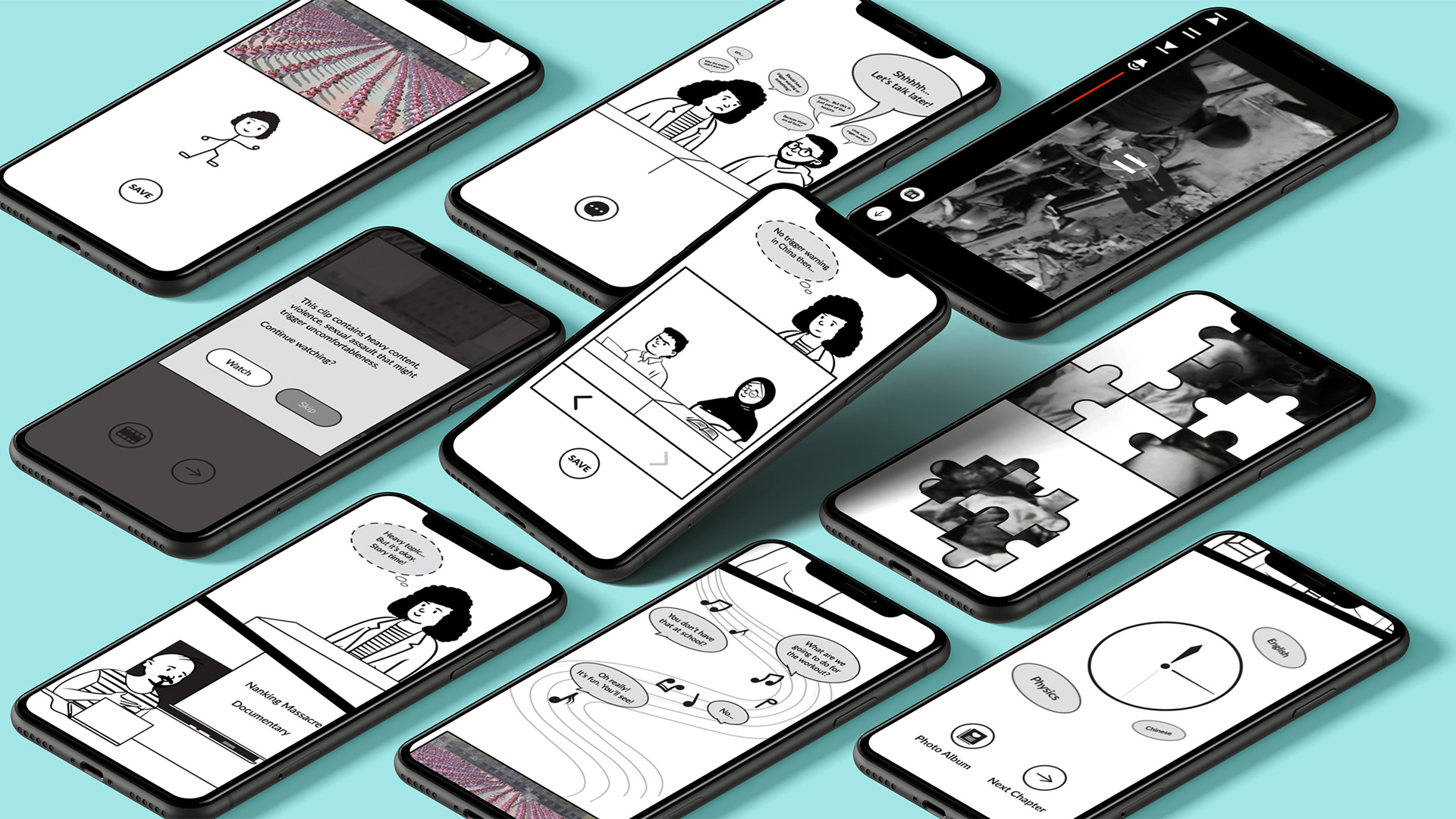 Potential Client: 
American University Center for Teaching, Research and Learning (CTRL)
Audience:
Chinese International students and other students, staff and faculties who are not familiar with Chinese culture but will interact with the international student groups
Deliverable:
Design Research, Interactive Game Application
My Role: 
Product Designer & Motion Designer & Illustrator 
––––––––––––––––––––––––––––––––––––––––––––––––––––––––––––––––––––––––––––––––––––––––––––––––––––––
Breaking Community Bubble is an
independent study
 based on my own interests and background. I identified the problem that International Students fr
om Asia (specifically focused on East Asia) tend to stay in their own community bubbles or will try to seek for the Asian population in general. This leads to less interaction with the locals (the western world), students thinking in a loop, and more barriers formed between "the west" and "the east". This

design research project

, which lasted for five months, aims to find reasons for this interaction issue and come up with a potential solution.
A
story-driven interactive game
that takes our users through an 
experience in a different cultural context
. The story is divided into various chapters, and the users have a journey map to access different chapters they have gone through. The navigation system is
a mix of hierarchical and content-driven navigation
, which helps to enforce the gamification and entertaining experience.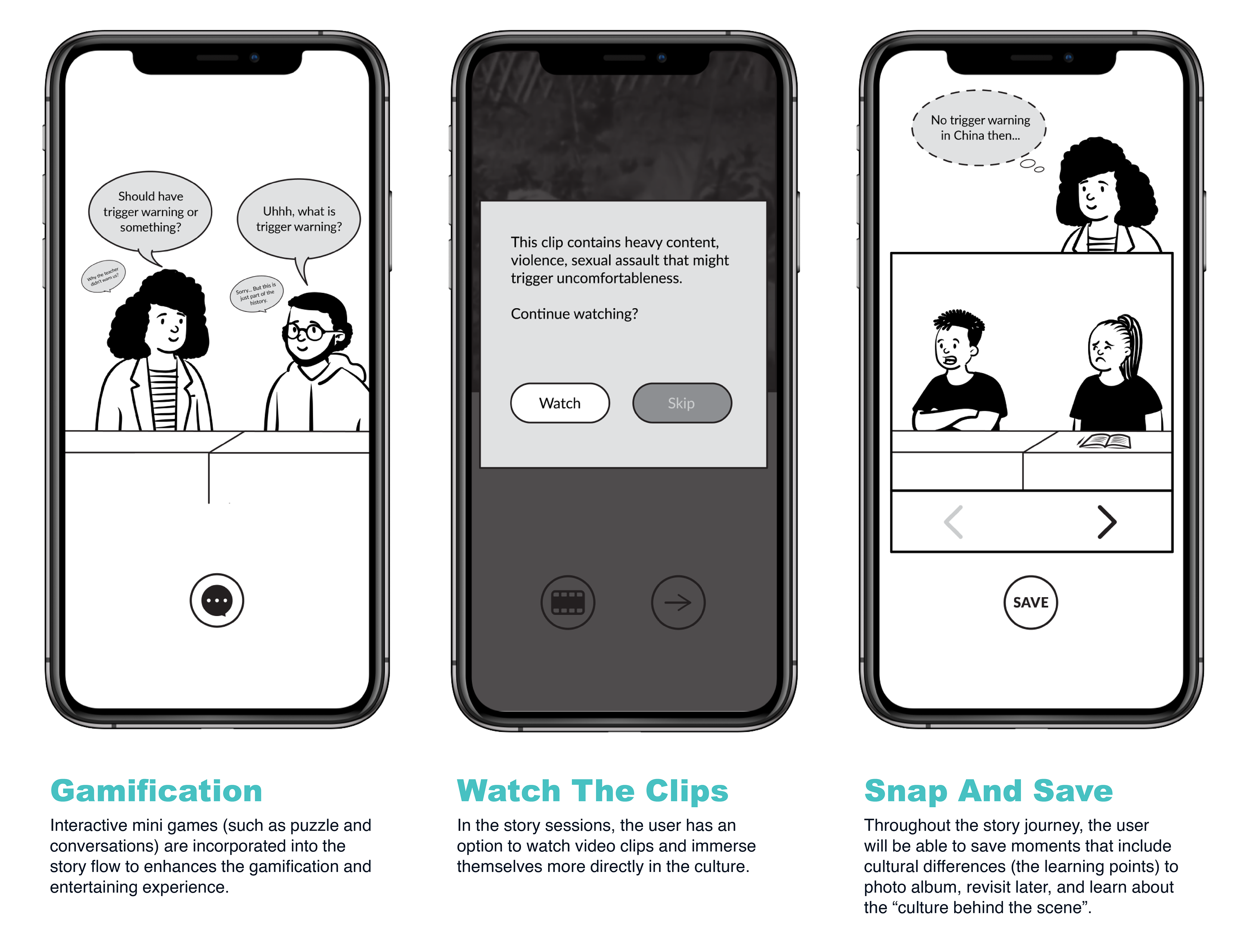 Gamification and entertaining experience, watch the clips, snap and save are three key features this interactive game has. For more 
details
, please refer to the 
prototype section
 later or enjoy the 
walkthrough video
 below.
During the inspiration stage, I conducted
 literature reviews, interviews and observations
with Chinese international students currently studying at American University and exported around campus who work with this community. Specifically, I asked different Chinese international students to
document two days of their lives
(1 weekday and 1 weekend) through 10-15 photos so that I can get to know them better and find their touch points.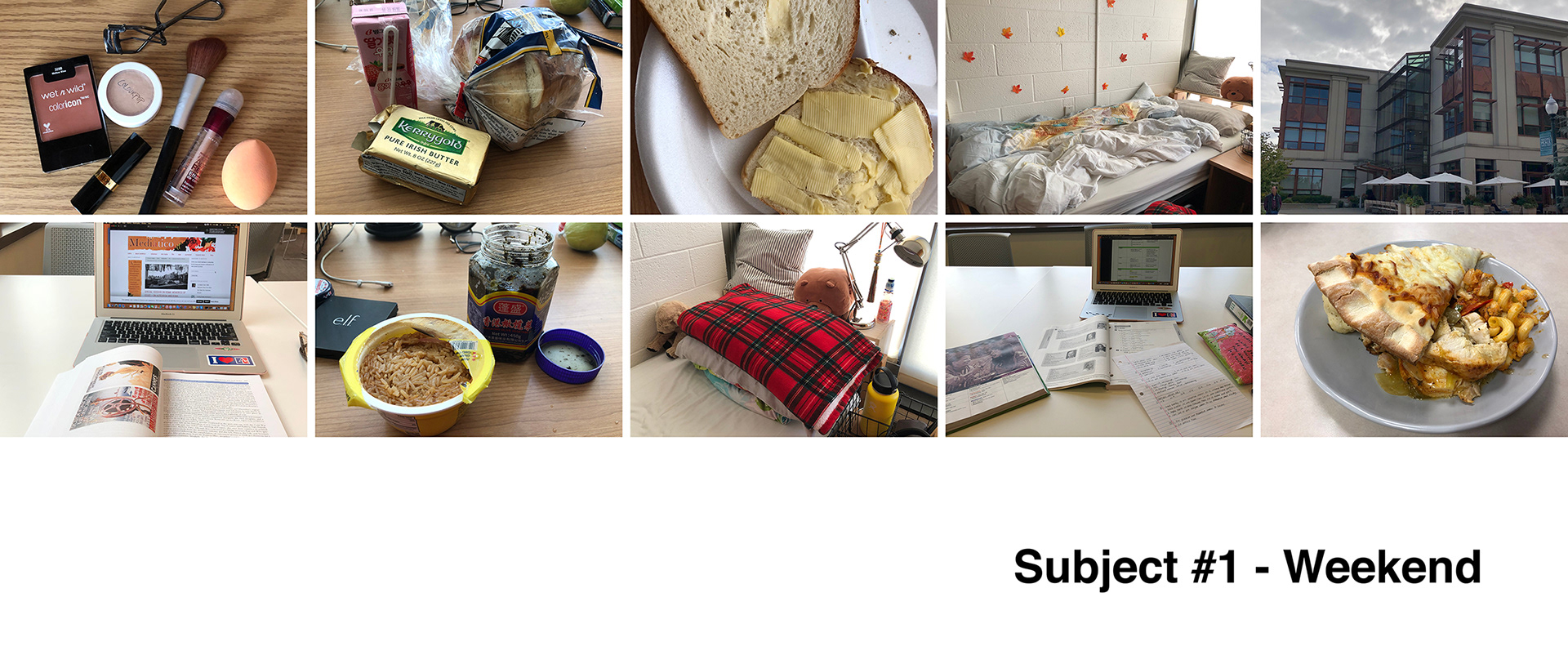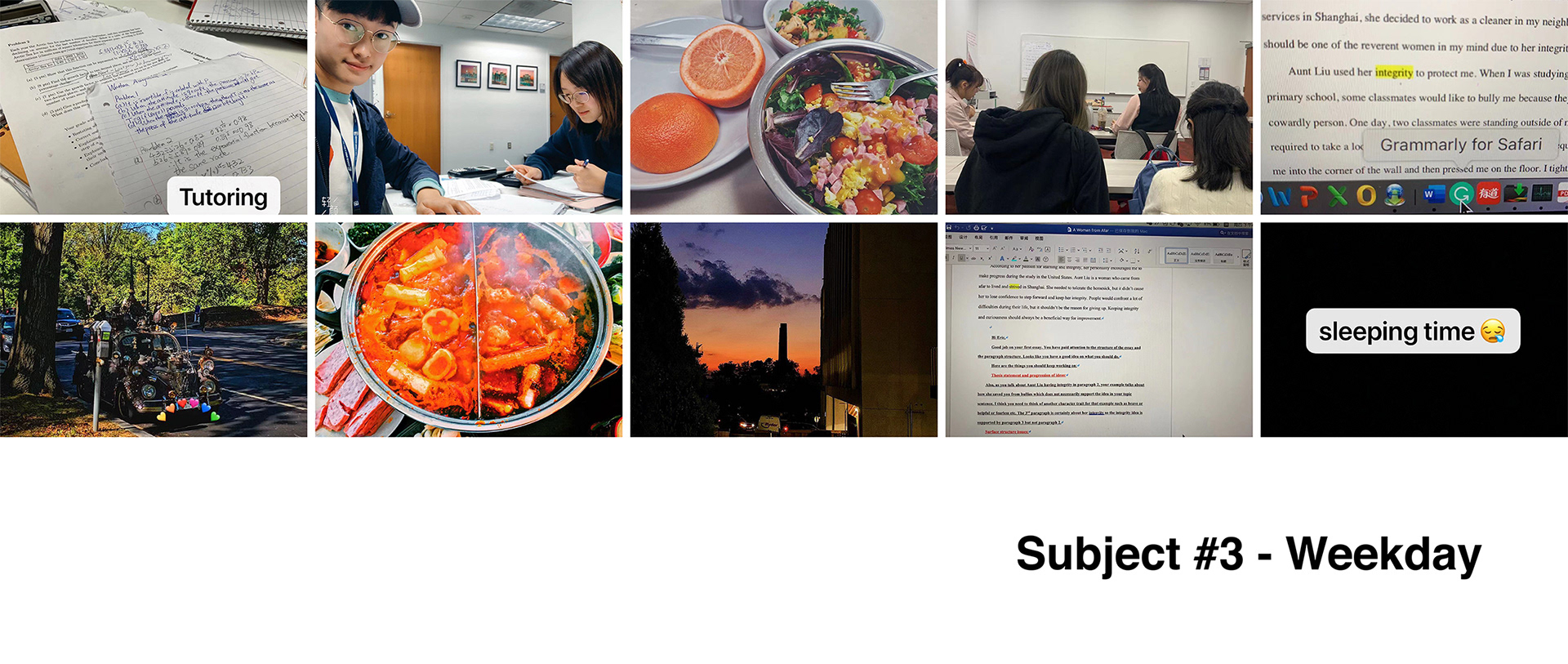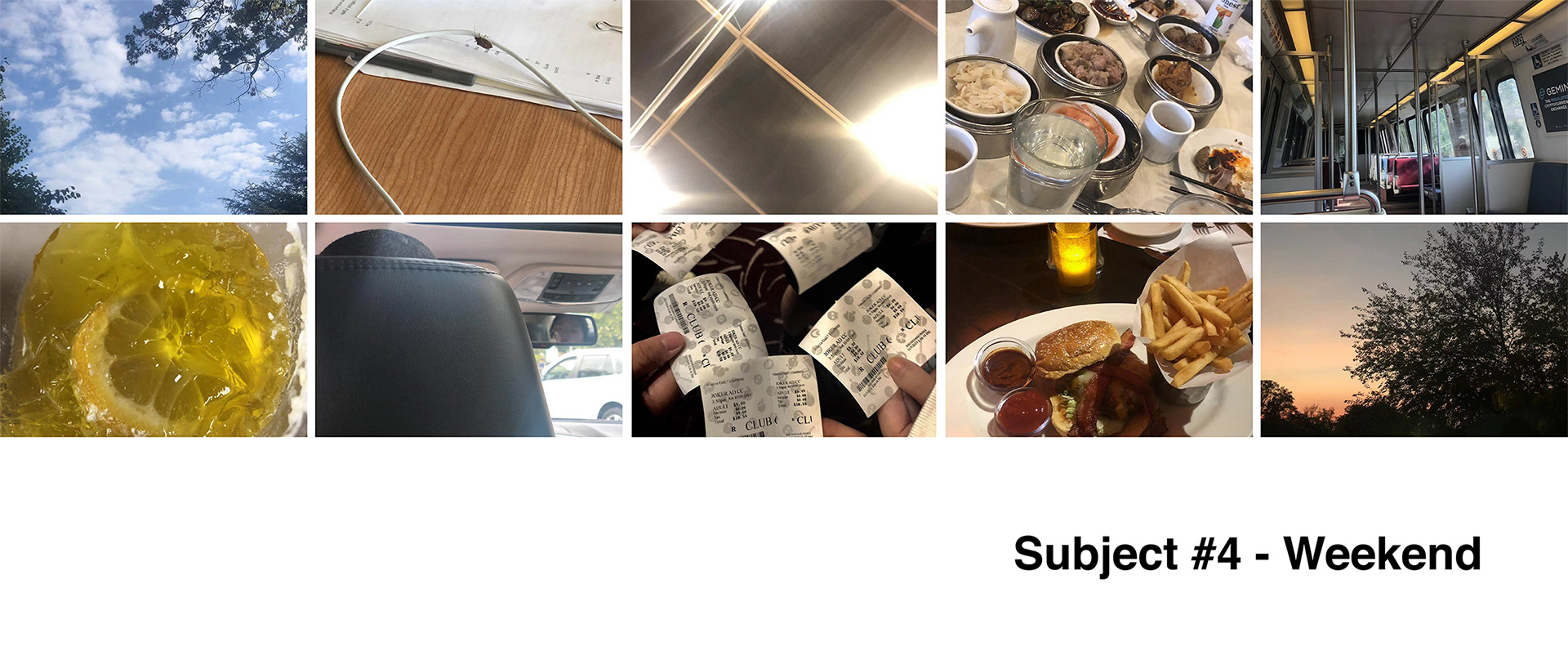 The scope of the problem is more than the lack of cultural education.
• The majority of the Chinese student population is in our bridge programs, but the buildings for those programs are
not on main campus.
• Most students still
have language barriers
and need that language adjustment period.
• Cultural differences create
conflicted feelings and barriers
for international students to have interactions with the local community.
•
Circles-within-circle culture
at American University limits their ability to join new groups if they are not invited.
•
Don't have much control
over academic planning and therefore need to spend extra time keeping up with academics.
• School/Programs
have tried
to help those students to have more interactions with the main campus communities with designed activities, but the
connections don't carry through
outside of those activities most of the time.
• Some of the differences are not only created by cultural differences but also
educational background
(different educational systems).
• Lots of the staff on the main campus
don't truly understand the struggles
that international students face. Most activities on the main campus don't address all of the cultural differences that international students have, therefore they have to learn about the American culture before participating in any activity designed for students with a western background.
• International students from Asia tend to stay in their own Asian community bubbles 
• International students have a hard time getting to know the western culture and fit into the local community 
• Majority of the people in the local community with a western background are not aware of these cultural differences
If all
incoming International students
can receive 
pre-education
on American cultures before their arrival on campus, it will be easier for them to fit into western society/community.
Meet 张静 (Susan) from China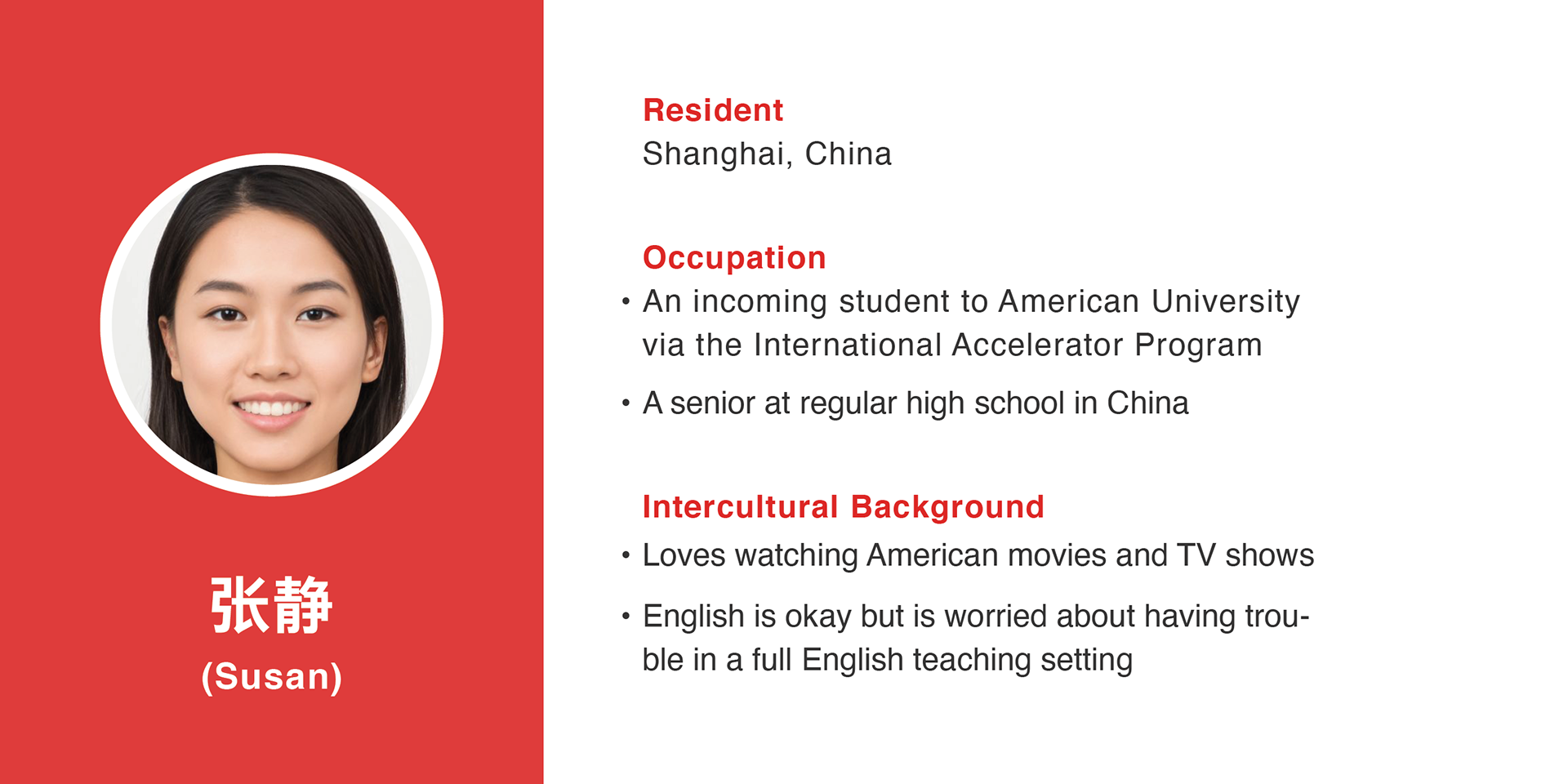 However cultural exposure and pre-education are not the way to go.
• It's hard to have the pre-education system setup because
 communication methods
between the school and international students are
limited
. Students don't normally use e-mail as their main communication method, but rather they will learn to use it more in college. Furthermore, they don't have access to typical American mainstream social media such as Facebook, Instagram, and Twitter.
• The problem is not only about cultural exposure. Chinese students have been exposed to American culture when they are in China through the entertainment industry (music, movies, TV shows, and even books).
• Some of the traditional Chinese customs prevent them from stepping out of their comfort zone, such as staying quiet and following all the rules.
• The international students want to reach out to people, however, they are afraid to make the first step. They will hope those connections develop naturally, but will never step out of their comfort zone like they originally wanted. 
If all of the
different stakeholders
on campus can
understand
the journey that all of the
international students
from Asia are going through, and have that knowledge in mind when interacting with them, it will make the transition easier for those international students.
Meet James (詹姆斯) from the U.S.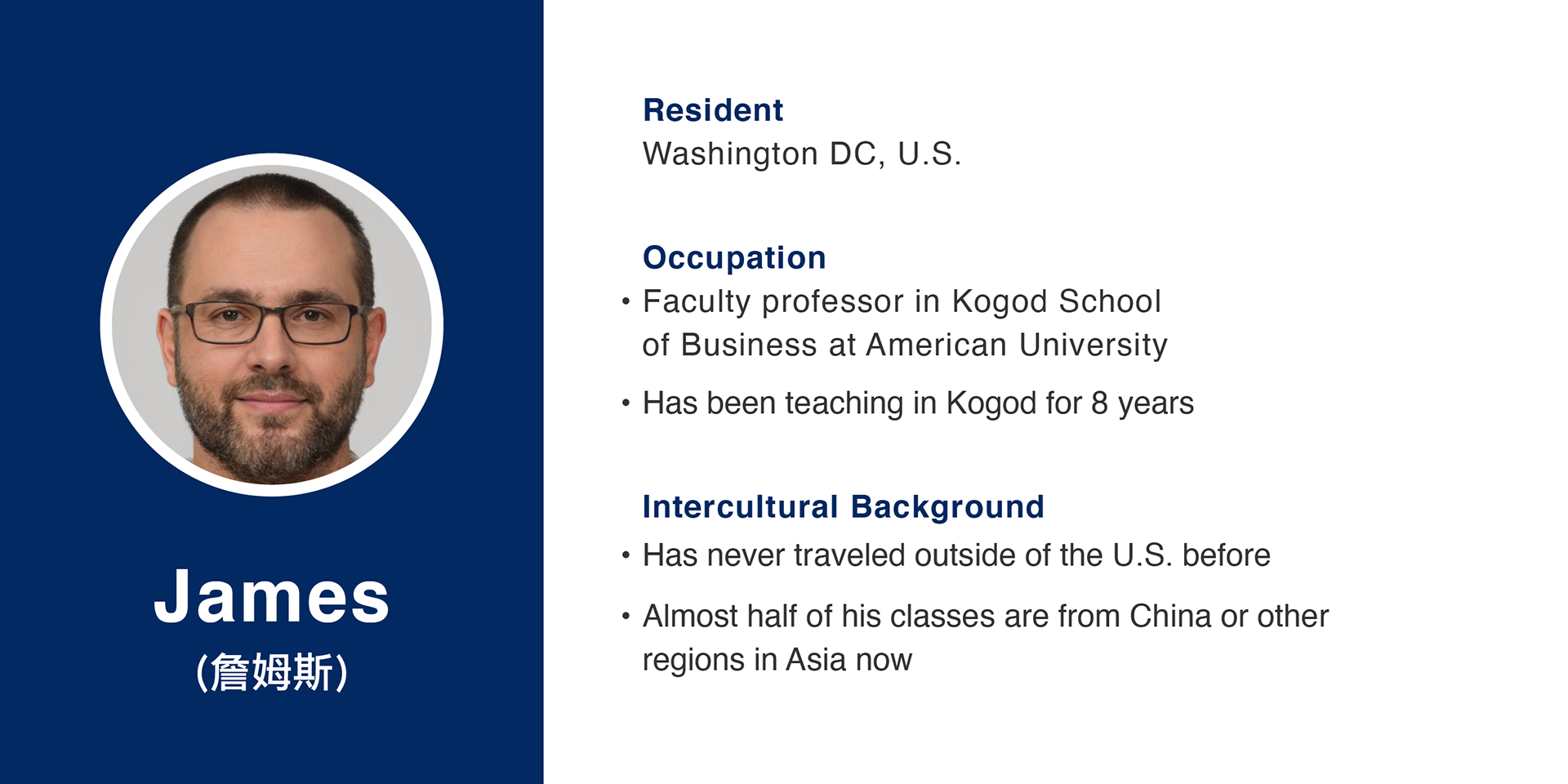 Implementation 1.0 - Developed from Hypothesis 2.0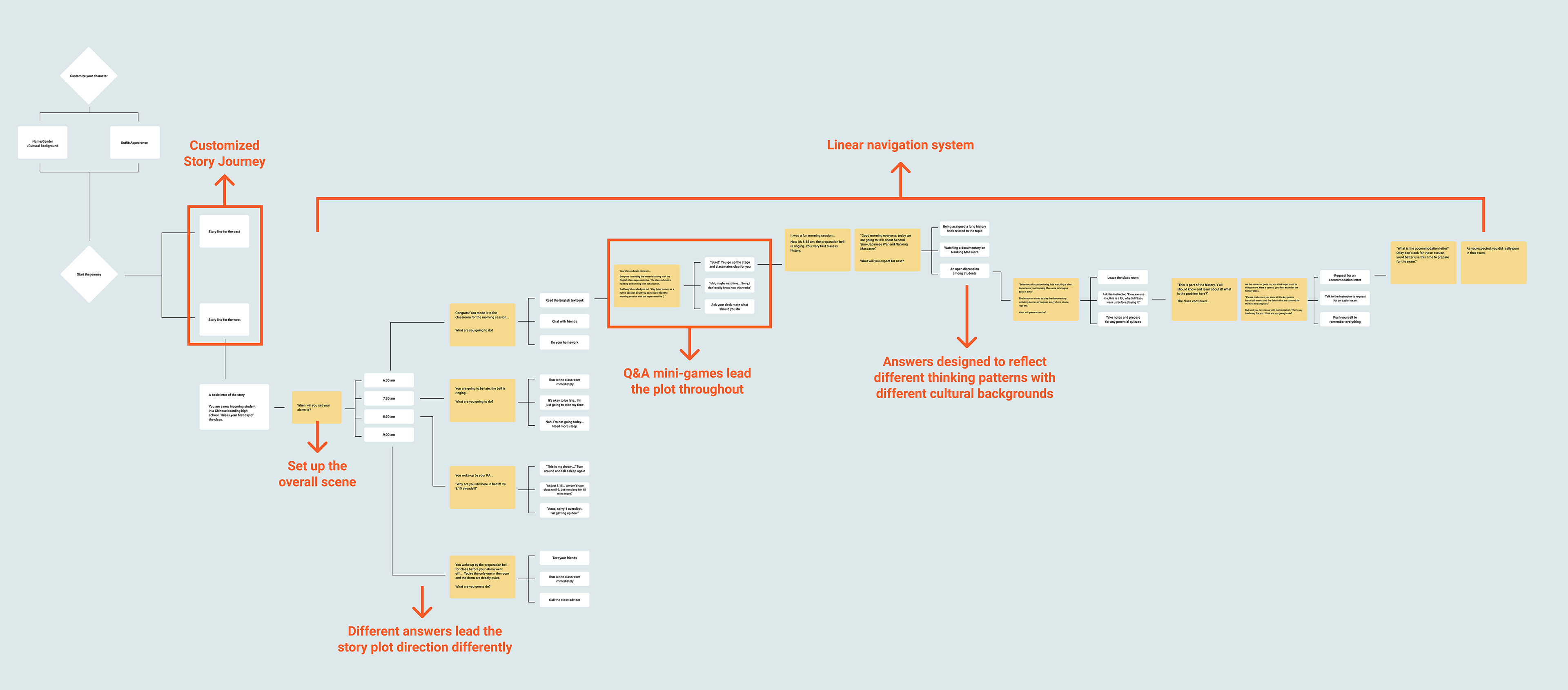 A story-driven interactive game with Q&A mini-games
• A story-driven interactive game that helps raise awareness of the cultural differences between Chinese and American cultures in academic settings
• Customized story journey for users with different cultural backgrounds (from "the west" or from "the east")
• Reveal the whole story with Q&A mini-games that are designed to tackle cultural differences
• Linear navigation system enriches the journey in the experimental game experience
But it's hard to keep users interests and interactions.
• The interaction between the user and the system should be more organic
• The system needs to offer something that attracts users to come back
• I need to find a way to present the system without developing every single part of the story
Implementation 2.0 
- Pivoted from Implementation 1.0
An upgraded design with a more dynamic system and embedded gamification experience
• A story-driven interactive game that takes users through experiences in a different cultural context
• A mix of hierarchical and content-driven navigation system
• The users can access different story chapters they have explored in their journey map
• The process of revealing the complete story enhances the gamification and entertaining experience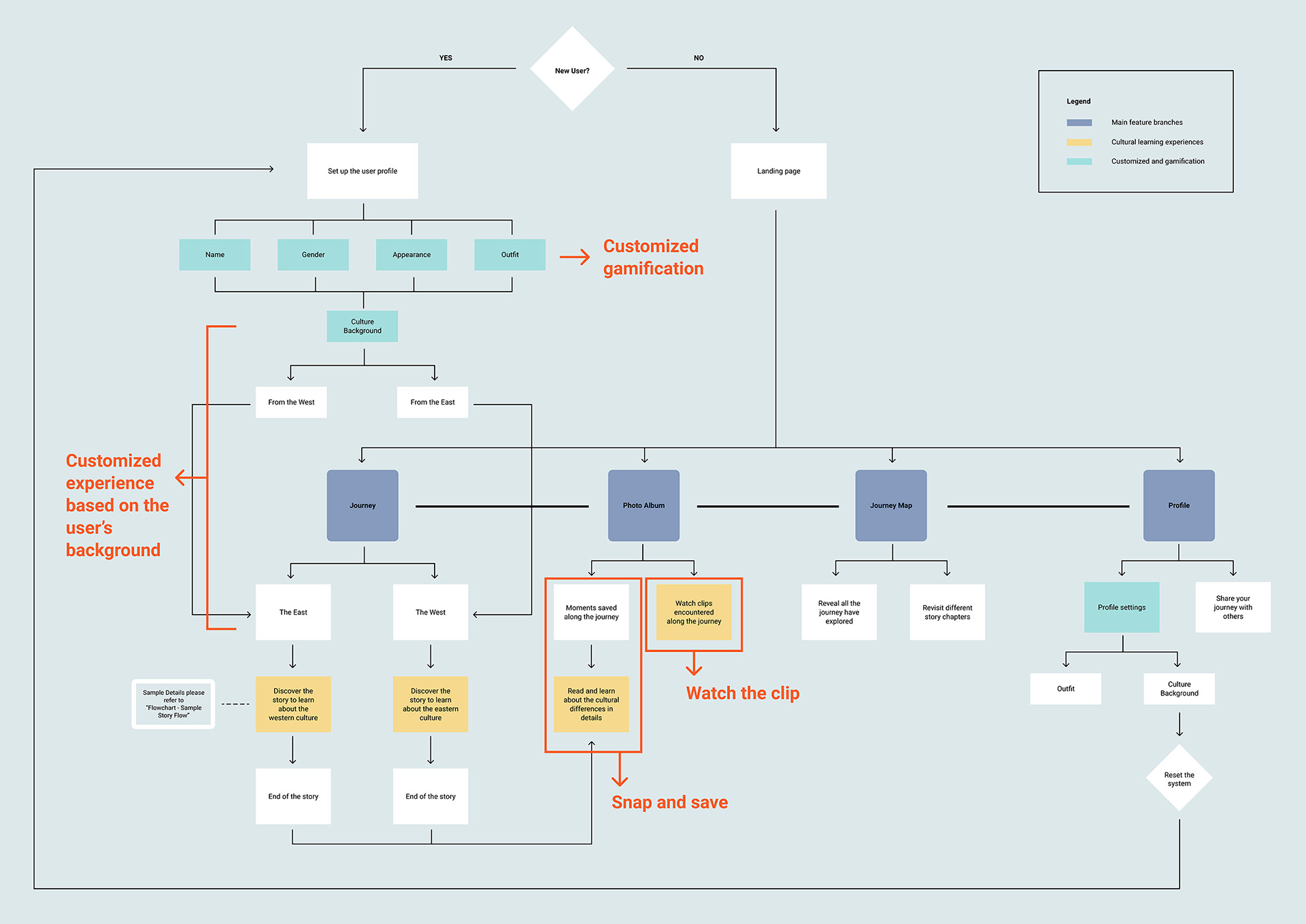 • Customize and Experience: 
the users could customize their own characters and the game will be designed from the users' perspectives which allows the users to be in the story.
• Snap and Save:
save a moment that includes cultural difference (the learning point) to the photo album and revisit later to read more about the "culture behind the scene".
• Watch the Clip:
an option for the users to watch a video clip and immerse in the culture more directly.
The story: "Travel" to the East
This is a
sample story flow
for The East. 
The user
is a character with a
western cultural background
. Now the user is going to experience the Chinese cultures in the academic setting as an exchange student at Chinese boarding high school for one semester. ​​​​​​​

Prototype: First day of class at the Chinese boarding school
This is a
prototype walkthrough
of a sample story chapter for a user with a western background. Chapter 3 (First Day) is the journey of Daniel's (the user) morning on the first day of class at the Chinese boarding school. 
The following cultural learning points are included in this chapter:
• No introduction day/syllabus day in China
• Substantial readings are not preferred/common teaching method
• No trigger warning in China
• Need to raise your hand to speak in class
• Exercise session between classes
As an independent study, this project allowed me to
follow my passion
and work on something that matters to me. And here are some key takeaways that I learned during the process:
• Design for solving the problem instead of a group of pre-set users.
I initially set my design for Chinese international students based on my understanding that if they are educated, the problem will be solved. After conducting my research and learning from stakeholders and my users, I found that this is not the root issue, so I decided to pivot my target audience and main user groups. Instead of educating Chinese international students, I changed the direction to raise awareness of the cultural difference among western-background audiences.
• Listen to the users.
Our brain tends to follow our prejudgements. As a designer, I learned how important it is to "reset" my knowledge of the field that I'm going to design and be a "newbie" to listen to what my users are saying truly.
• Gamification keeps users' interests and engagements.
When designing the system, I struggled with the question of how to keep my users returning to the application. My first design idea is an application with a linear navigation system and Q&A-format sections, which could be dull over time. The lack of incentives makes it even harder to keep the users interested. After learning from game design experts, I decided to bring in the gamification aspects (interactive games and stories) as incentives for my users. 
• Narrow down and set the right scope.
After I figured out the whole system design, I realized that this could be a larger scope project with a lot of moving pieces (plot development is a huge part) that is totally out of scope for me to finish in time all by myself. Therefore, instead of presenting the whole system as the prototype, I chose to explain the concept and the system using flowcharts and sample stories.
The
next phase
 of this project will be testing my hypothesis and learning from my users more by conducting
usability tests
.